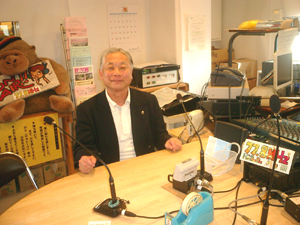 The need to strengthen earthquake-resistance of buildings
Michio KANAE – Kanae Real Estate
■Kanae Real Estate
Since I was a member of Kobe Konan Lions Club when the earthquake disaster happened, my first priority was to check the safety of its members. I also became involved in blood donation activities. My work is related to real estate; the renting, buying and selling of property, etc. My main work is acting as an agent and coordinating between landlords and tenants.

■No place to live, no apartments, etc.
There were many people who left evacuation shelters but had nowhere to go. In particular, most cheap apartments had been destroyed in the earthquake. Most of the trouble after the earthquake disaster was the discrepancy between the increase in rent prior to renovation and repairs (needed because of the earthquake) and the laws regarding rent. Although there were many requests for cheaper apartments, it was difficult to respond to this request because there were just no apartments available.

■Leaving the prefecture (Hyogo) in search of a home
Residents began to move outside the prefecture (Hyogo Prefecture) in search of a home. Although some intended the move to be temporary, many never returned. There was also the problem of some landlords whose own houses were totally destroyed and part of their rental apartment buildings damaged and the rest of the apartments occupied. This situation left them without a place to live. I had requests from such landlords to find a place for them.
■Home and the company
Suidosuji Shopping Street in Nada Ward was in ruins. On the morning of the earthquake, my father happened to get up early and was washing his face when he hurt his arm with a broken glass door. He rushed outside and went to the nearby Hieda Elementary School. Self-defense forces had come and I remember there was a very solemn mood about.
■Preparation for disaster
I think infrastructure preparation should be done gradually and on an everyday basis. The reinforcement of buildings that did not collapse when the earthquake disaster happened is making little progress. Earthquake-resistance is also making little progress, and I think it needs to be pushed harder.
■Look at the Sichuan (China) Earthquake
I believe reinforcing one's house is very important. I thought it was terrible when I saw public buildings (elementary schools, etc.) in Sichuan which should have been evacuation shelters were the first to collapse. I believe it is necessary to make use our experiences.
Foreigners and the disaster
Ok Sun LEE – Korean language teacher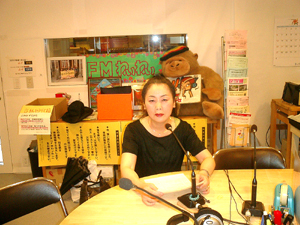 ■The earthquake disaster in Shin-Nagata
I am a third-generation Korean living in Japan and came to Kobe because of my marriage. I lived in Shin-Nagata when the earthquake happened. When I left my house immediately after the earthquake, I noticed that all the collapsed buildings were fallen to the south. The 6 members of my family including injured members were able to safely evacuate from the house. People started to gather in the nearby elementary school, and that where we evacuated to.
■Latent discrimination began to surface
We were discriminated against in the evacuation shelter. I think one's true feelings surface when you are weak. I was reminded of when the Kanto Earthquake happened and the Koreans were blamed for all the inconsistencies. I felt a vague anxiety for my children.
■An encounter at the Korea University (Kodaira, Tokyo)
I used an alias (Japanese name) until I graduated from high school. Anyway, I had become a Japanese in name and reality, and intended to become a naturalized Japanese.
At the university for Koreans, I mixed naturally with people who used their Korean names, and together we learned our countries history, culture, and language. I got hooked on the relaxed feeling I felt when I was with these people. I sent my son to Korean Elementary school. I thought that if one did not know one's country's language, one could not confirm oneself.
■Starting support activities for foreigners in Japan
Even though I had thought like that, I used my alias without thinking when I registered at the evacuation shelter. I felt so ashamed with myself. I felt I had not been honest or real. After that, I felt I wanted to get on in life by working with others, and I started doing volunteer activities.
■Knowing each other
The problems foreign people face basically haven't changed. When the earthquake happened, I got the feeling both on individual level and on an administrative level that 'at a time like this when Japanese are facing a terrible situation, taking care of foreigners is out of the question'. However, present Japanese society does not consist of Japanese only. Whether we like it or not, we have to coexist.