Fair Trade (product sales)
Support for foreign women in Japan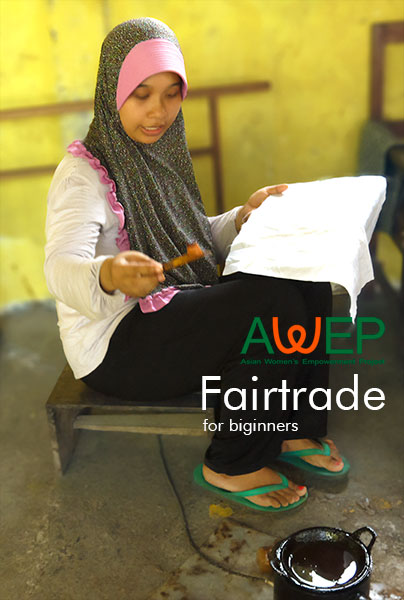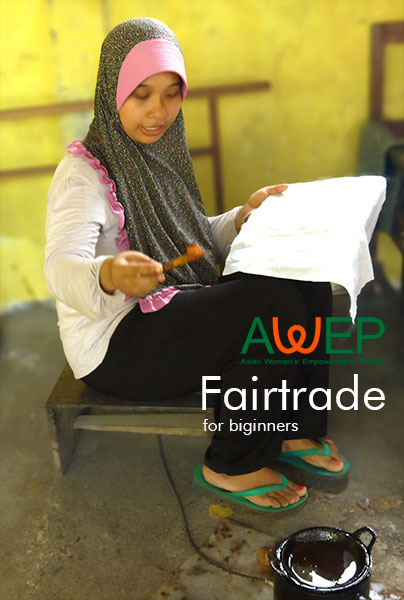 Encouraging women to achieve financial independence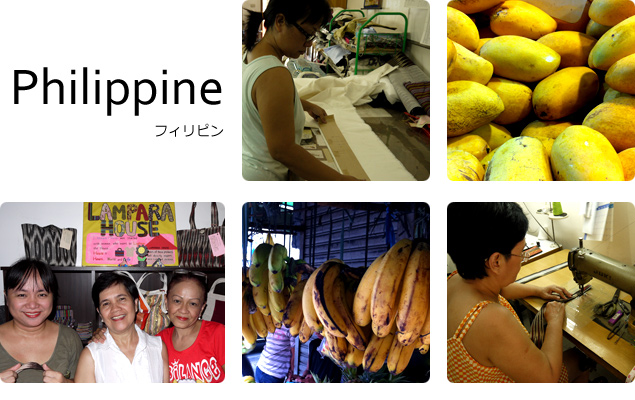 Lampara House
"Lampara House (House of Lights)" is a sewing group of Filipino single mothers. "Lampara" of Lampara House` "lamp" is a Tagalog word that means lamp in English, and was named with the idea that the women light up the house (the world).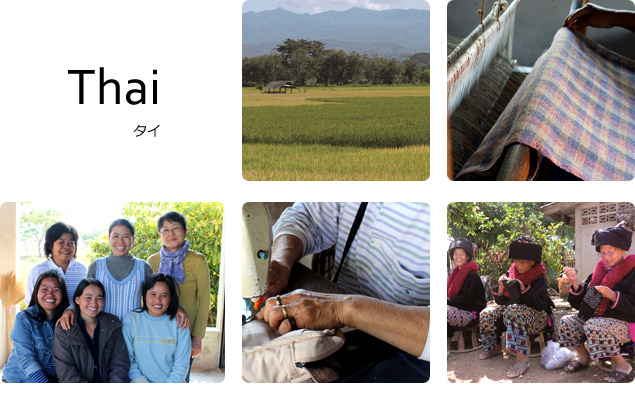 Baan Tho Fan Project
The Baan Tho Fan (Dream Weaving House) Project is asewing group by women that manufactures products using embroidery and hand-woven fabrics of the Yao minority hill tribe.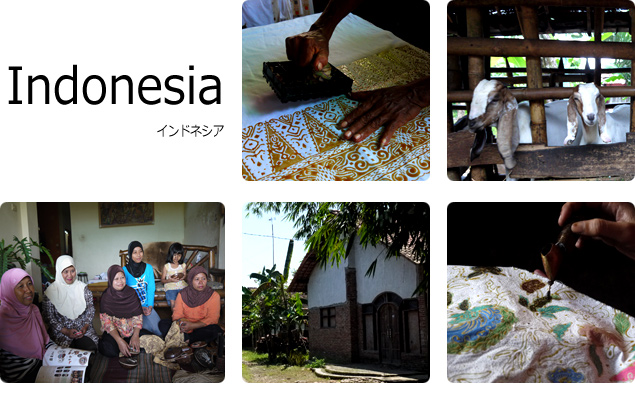 APIKRI
"Apikri" is an organization founded in 1987 by 25 traditional craftspeople and NGO activists to improve the situation of artisans whose livelihood are impoverished and whose valuable traditional crafts are sold at a discount to mediators.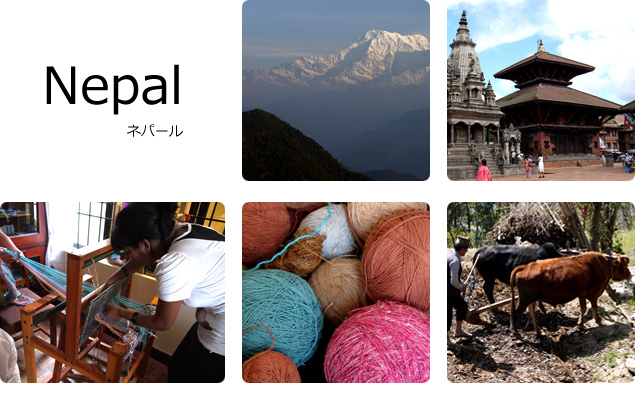 Shakti Samha
In 1996, more than 200 Nepalese women who were victims of Women trafficking that were found in the prostitution zone of Mumbai, India returned to Nepal. Even after the survival, the women were subjected to discrimination and prejudice and were not given adequate protection and support.
Support for Foreign Women
Solving Problems
Responding to requests of foreign women for consultation, such as "I need advice" and "I'm in trouble because I don't know the language".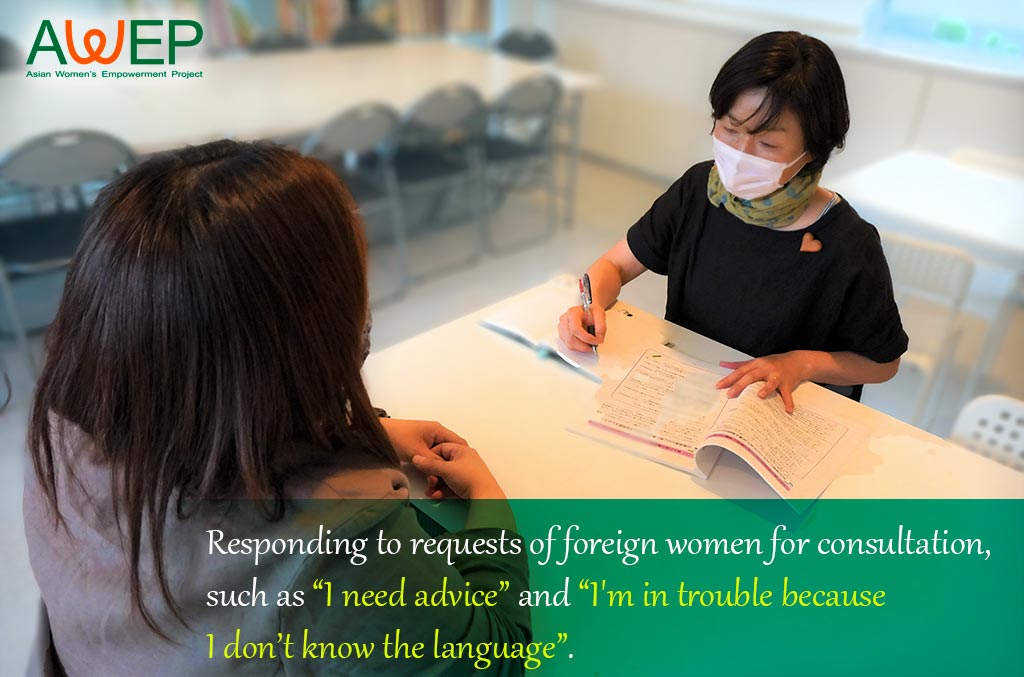 Apply for consultation or Inquire
Email Newsletter
"Anshin Tsushin"
Useful information for daily life is provided in English and easy Japanese through email for Foreign women living in Japan.
"Anshin Tsushin" application form
You could receive Anshin Tsushin via LINE. Please click the bottom below and add friend.
YouTube
"Anshin Tsushin"
---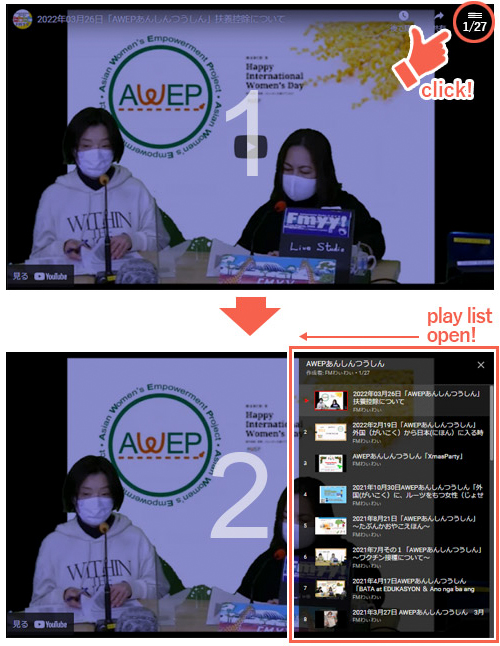 Click the icon at the top right of the screen

to open the video lists.
WOMEN'S VOICE
---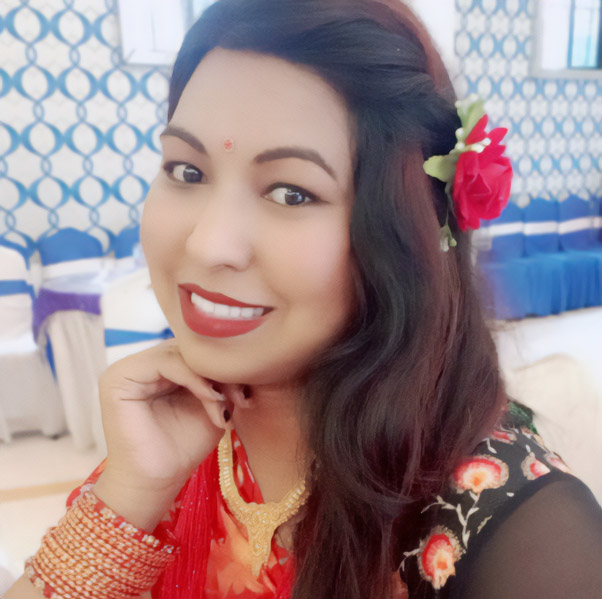 My feelings about the awep organization
First, I would like to thank the Awep organization for the opportunity to participate in the program. I had a beautiful experience when I visited Japan. That visit changed my life because when I visited Japan awep people, they cared for me and supported me a lot. I especially received the support from awep and now I am skillful and learned to make saori personally. I built up my capacity throughout my visit to Japan . I am grateful to the awep members. At that time I could recognize who I was. And i would like to thank you so much for your all support and hope for the support again. Thank you so much.
Rina B.K.
Safe Home Co-ordinator, Shakti Samuha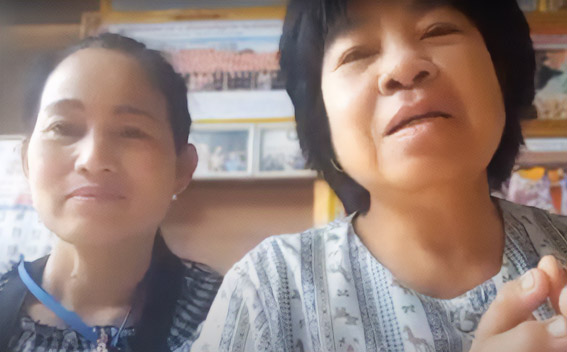 I`m glad to get to know everyone at AWEP. If you have any product that you desire, please order them and we will try our best to produce it for you.
We might not be able to do the product according to your exact idea but we promise to do whatever we can, and in our capacity to give you the best item.
Thank you for always supporting us and for buying our product.
Ladda and Faichai
Baan Toh Fan (Thailand)


---