For Foreign Women Residents in Japan
Anshin Tsushin Mail and or LINE account
Anshintsushin mail will be delivered twice a month to your e-mail address. Anshintsushin Line account messages and information will be posted regularly.
To all foreign women residing in Japan, useful information about the daily living in Japan in English and in easy Japanese can be accessed through the e-mail function of your mobile phone. Anshintsushin Line account, however will posts messages in Easy Japanese, in English as well as in Tagalog (Filipino language)
Registration Procedure
There are two ways to register to Anshintsushin.
First, through e-mail (awep@tcc117.jp). You may write which language you prefer, either in Japanese or in English.
Second, using your Line account add us to your friends lists using our QR Code.
"Anshin Tsushin" application form
にほんにすむがいこくじんじょせいのために、
めーるあどれすに、えいご と やさしい にほんご で つたえます。
The guidelines of Information Delivery Service
AWEP "Anshin Tsushin" on Internet radio FMYY
AWEP e-mails useful information for foreign residents once or twice a month to registered recipients. The information is written in easy Japanese and English.
You can also listen to our "Tips and Info" on your cell phones or computers. If many people listen to it, local Japanese people can also get ideas of what kind of information foreign residents need. We aim to create a society where residents can get to know, understand, and connect with each other regardless of their nationalities.
YouTube
"Anshin Tsushin"
---
くらし の なかで こまった こと や わからない こと が くわしく わかります。
だうんろーど できます。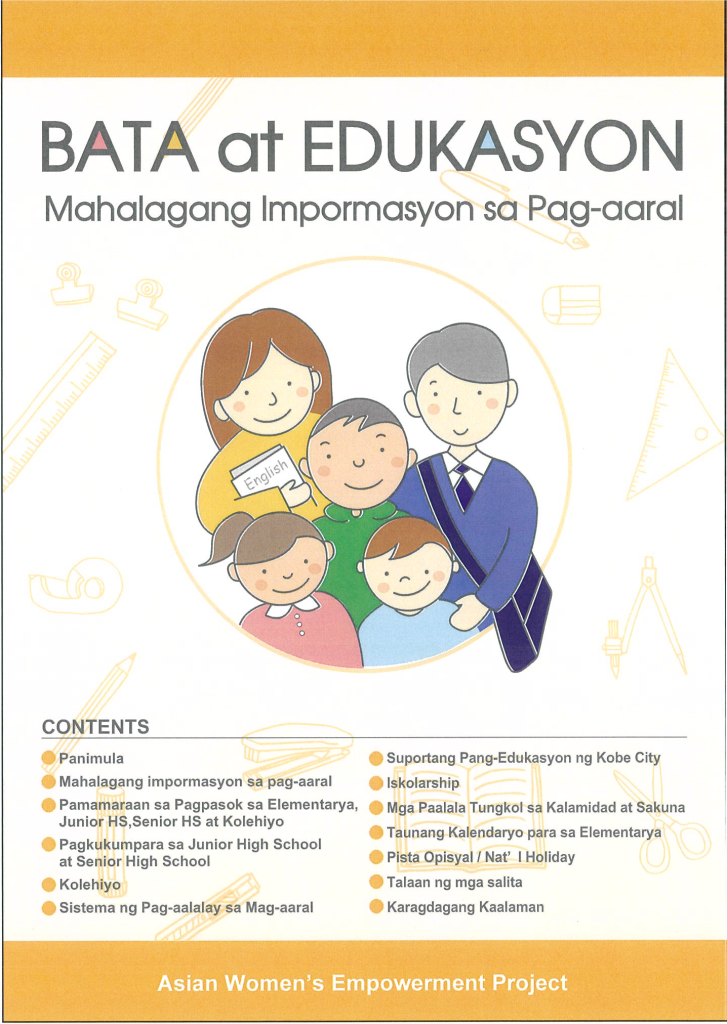 ---