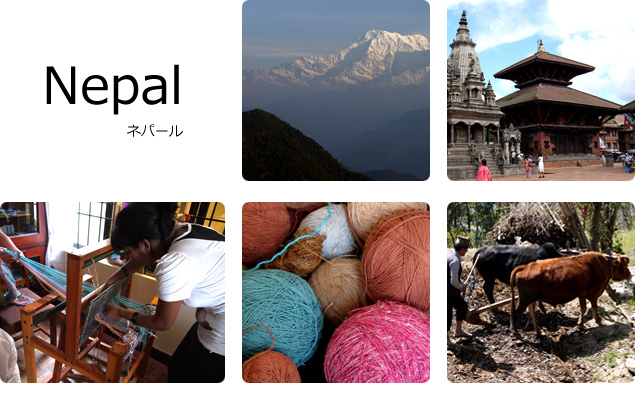 Shakti Samha
Shakti Samuha Web site: https://shaktisamuha.org.np/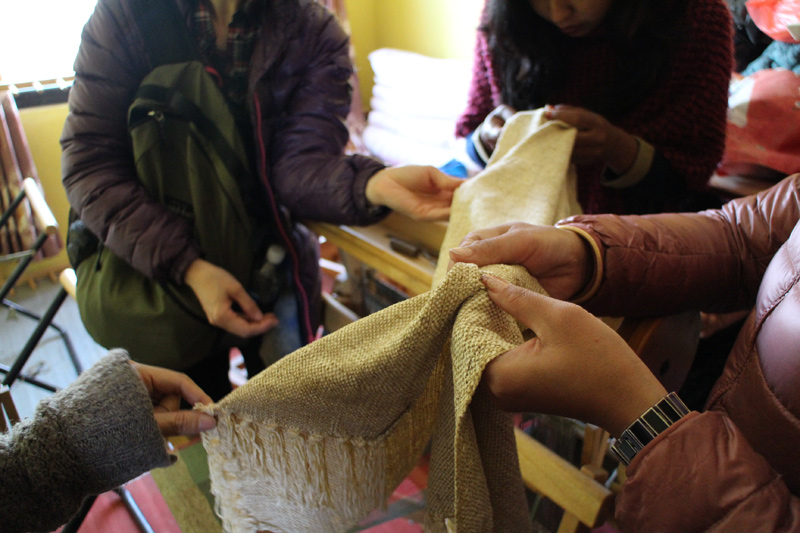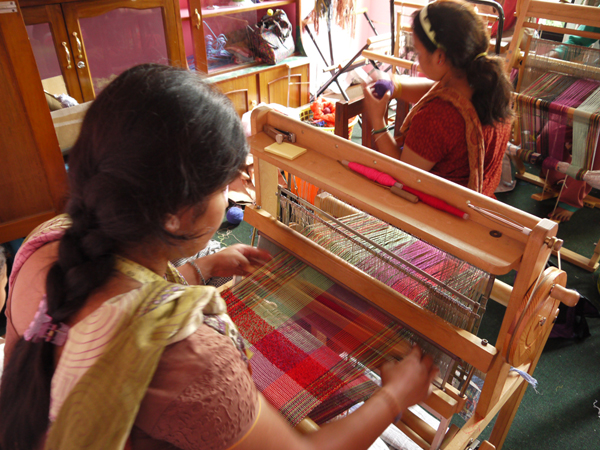 About the Producers
In 1996, more than 200 Nepalese women who were victims of Women trafficking that were found in the prostitution zone of Mumbai, India returned to Nepal. Even after the survival, the women were subjected to discrimination and prejudice and were not given adequate protection and support.
Shakti Samuha is a non-profit organization that operates a shelter for survivors of trafficking. It provides psychological counseling, medical care, legal and educational support and employment assistance to women with the hope of gaining respect in the community so they can live a new life independently.
In November 2012, they started a fair-trade business in cooperation with AWEP. This is to address the improvement of the low-employment situation. In the same month,, one of the women of Shakti Samuha underwent a training for "Sawori-weaving" in Japan. She passed on the knowledge and the new skill to four other survivor women and they are now working on "Sagari-weaving".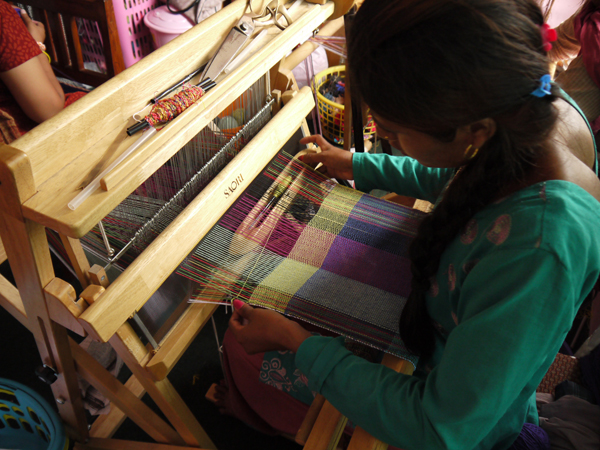 Women Making a Difference
There was one trafficking survivor, who lives in a shelter in Shakti Samuha whowas unable to attend school and continue her vocational training nor keep the interests for long. Because of her past painful experiences, she lacked confidence and motivation to communicate with others. When she started "Sawori Weaving," she has been concentrating on the loom from morning till evening. She picked up a pen, which she had never wanted to hold, and began to write her name on the tags attached to the shawls she wove. As her colorful creations gained recognition, she began to teach and talk to other women. Just like her," the women gradually gained confidence through "Sawori Weaving".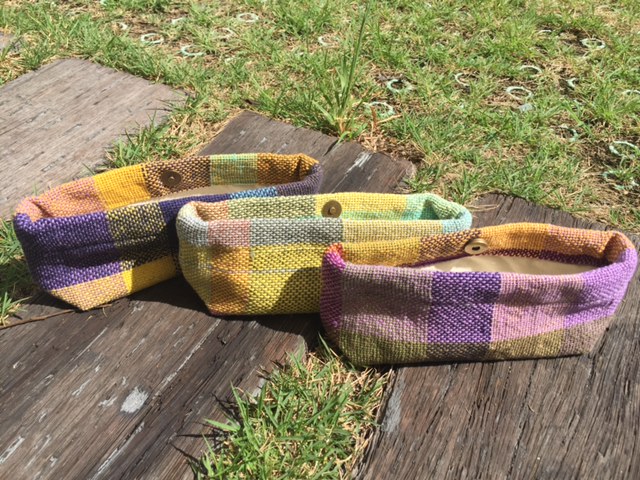 Sawori weaving was born in Osaka in 1968 and the art was made to be enjoyed by anyone regardless of age, gender, or circumstance such as disability.
The hand weaving technique respects each one`s sense of her own and no mistake possible because of its freedom of building a cloth and it would allow to heal their heart and open their sense of feelings. Cotton, wool, mohair, banana and silk are used for "Sawori weaving" and designed to make shawls, bags or small goods.
In 2017, the workshop became independent as "Shakti Handicraft Workshop Pvt. Ltd.". It had expanded its variety of production with crafts of beads, felt, and other items to meet orders from around the world.
(Photo: Sawori-weaving glasses holder)
M.K.S. Craft
About the Producers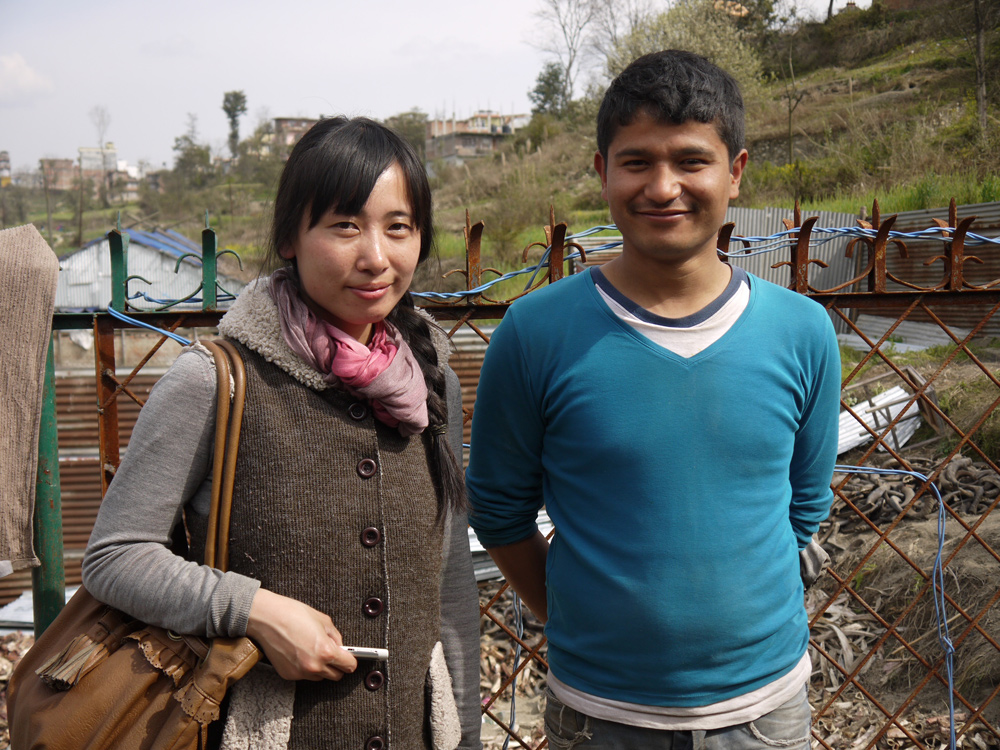 Charms and buttons are made from bones of buffalo from the meat production, which were recycled by the men of the Gurung tribe and Malol minority tribe, then polished and finished by girls from the Terai village. Five mothers in Kathmandu produce knitted goods such as scarves and caps in their spare time. This is an important source of income to supplement the family budget as there are few employment opportunities for women.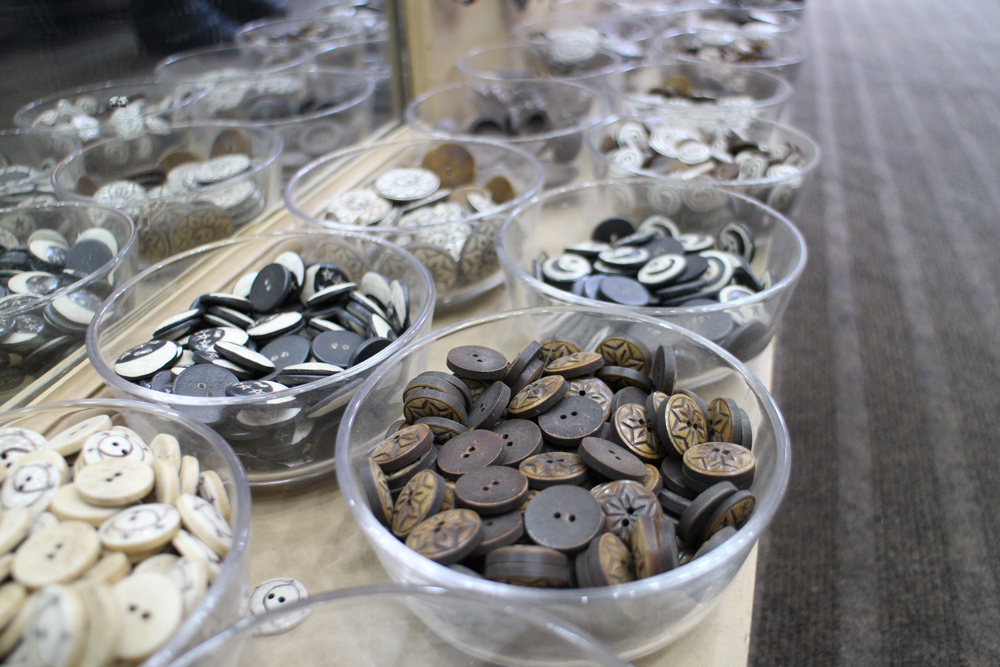 The bones of the buffalos came from the left overs that were discarded and they made buttons and accessories from it. The buffalo bone buttons and charms were hand-carved one by one and each piece is unique with its own pattern and appearance. The knit bags, caps and scarves range from delicate shades of blue and mustard to softer shades of brown and gray.
All of these items were designed by the MKS owners.
Enthusiasm for Social Contribution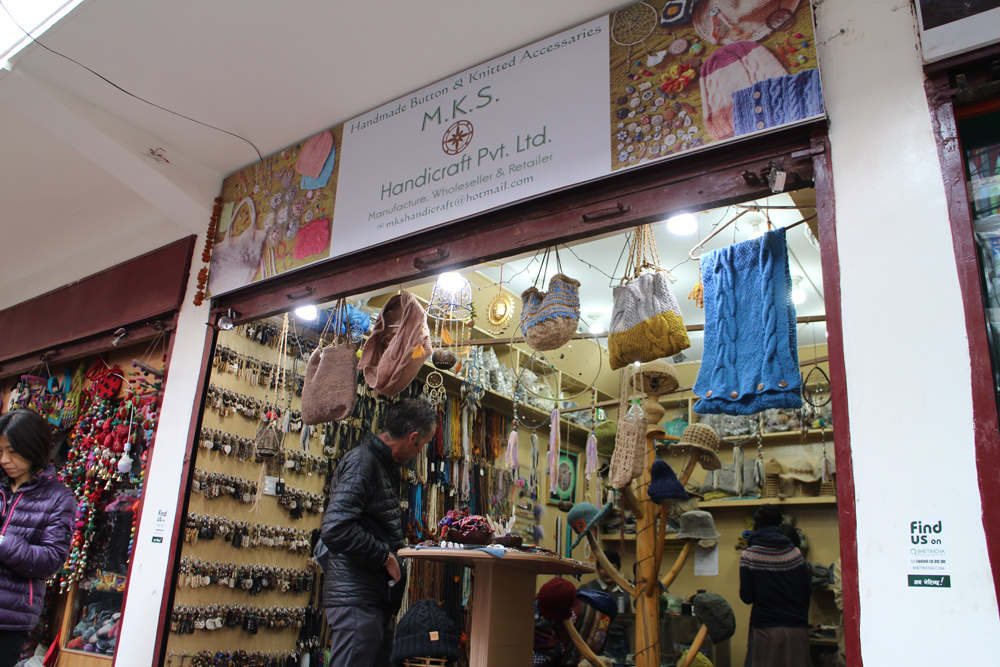 We have supported the villages of producers affected by the Nepal earthquake that had occurred in April 2015. We also trained and employed women survivors of human trafficking who were supported by NGOs in Nepal and bought products from prisoners to make other social contributions.
Woman in the making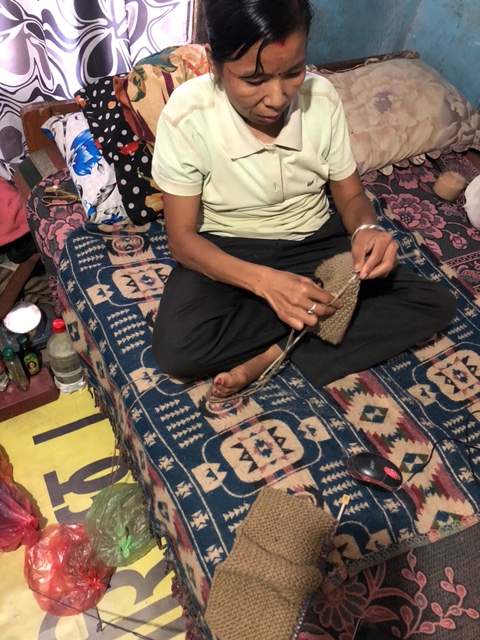 Sukumaya Sukumaya, is one of the survivors who used to live in a shelter in Shakti Sumuha. Now a knitter, she made knitwear at the comfort of her own home. In this way, M.K.S. Craft supports women who have started making a living after shelter.


---