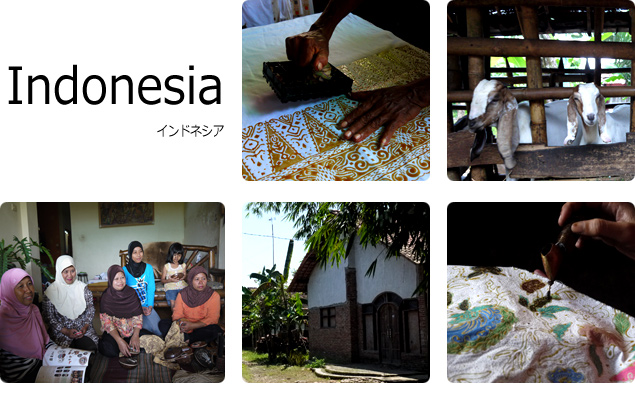 APIKRI
About the Producers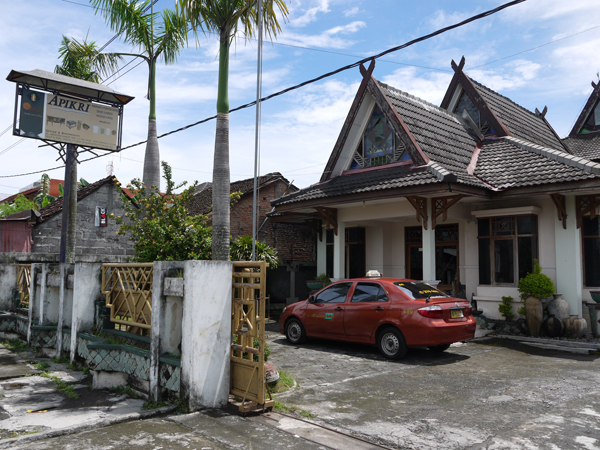 "Apikri" is an organization founded in 1987 by 25 traditional craftspeople and NGO activists to improve the situation of artisans whose livelihood are impoverished and whose valuable traditional crafts are sold at a discount to mediators.. Today, more than 300 artisans living in the Yogyakarta area and the central Java region belongs to the organization. They produce and sell their products in the spirit of fair trade. while focusing on the improvement of the working environment, creating a balance with environmental considerations, gender equality, and skills development.
About the Products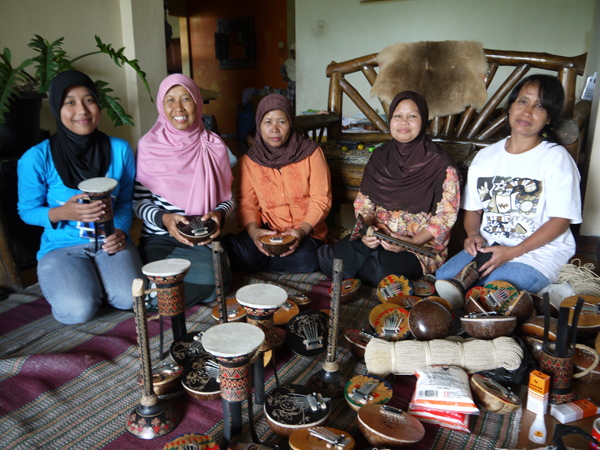 The musical instruments handled by AWEP were produced mainly by female producers, using natural materials that are readily available. For example, the "kalimba" is made from coconut shells, and pictures were drawn on it. Drums with batik design which is a traditional dyeing and weaving technique, were made from mango trees and goat skins.
The woman who led the instrument-making process is the mainstay of the family, who survived the grief of her husband to support her family. The women who are living in an area where the farmers are landless are struggling to make a living, and making this musical instrument supports their livelihood.


---