About the Product Transactions
Asian Women's Empowerment Project sells products that are handmade by women in the Philippines, Indonesia, Thailand and Nepal.
Our purpose is to create jobs for women and increase their income potential by purchasing and outsourcing. We ask for your cooperation in selling these products.
The flow when starting a new transaction
1. Registration of Application:
Please check the product trading terms below.
Download the store registration forms, fill out and send it by e-mail or fax. (E-mail awep@tcc117.jp / fax 078-734-3633)
Product Order:
Select a product from the (Inventory Lists) or from (Standard Product Lists), fill out the purchase order and send it by e-mail or fax.
Special Order for Original Products
Please feel free to contact us after referring to the product transaction terms.
Would you like to hold an "AWEP Fair?"
The AWEP fair is a plan for exhibiting and selling AWEP products in stores and events.
So far, these are the feedbacks we receive from stores and customers,
(There are a lot of products which you can actually find and get hold of)
(Since there is a panel that introduces producers and their activities, the product information can be easily understood.)
(I was able to feel closer to the producers as I listened to the staff's story)
There are also comments such as
has been well received.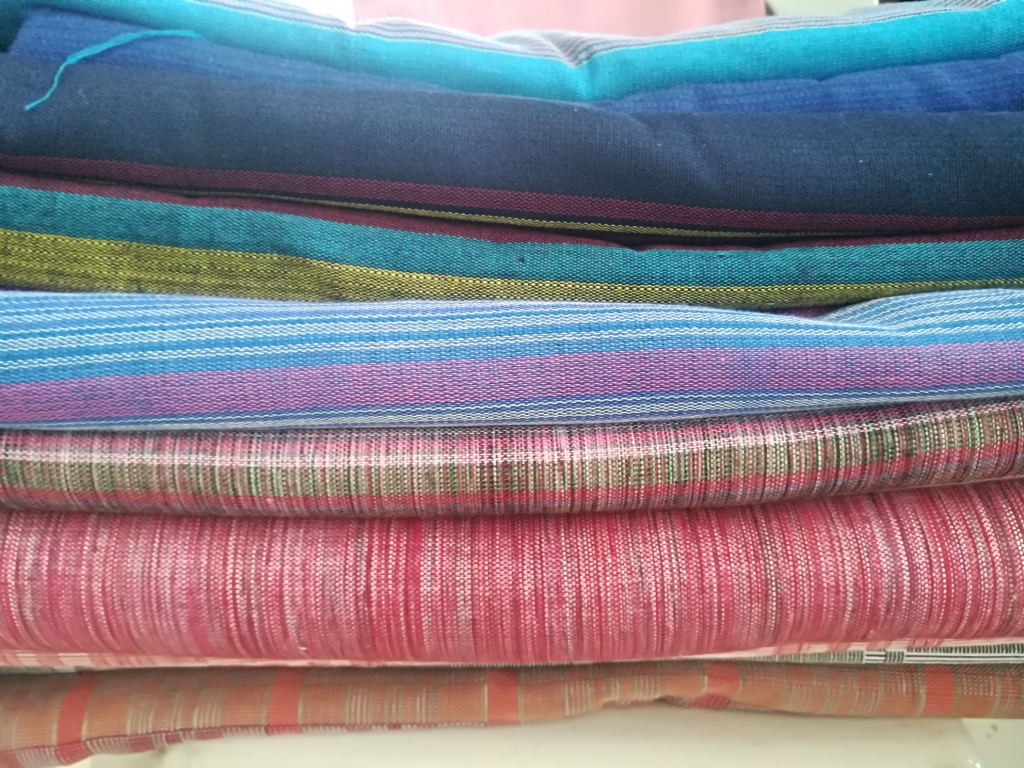 You can have a fair using this theme.
A fair that introduces all AWEP activities.
Fair by country (Philippines, Indonesia, Nepal, Thailand)
Fair by product (Scarves, shawls, accessories, bags)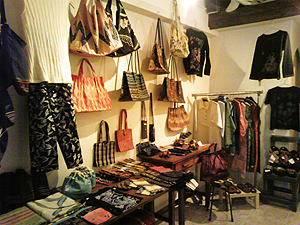 We also recommend a small fair that does not use a large space.
●Special Products that are of great value!
・One-of-a-kind products, sale items that were not introduced in the leaflet.
AWEP Fair Q&A
●How long is the Fair period?
・From 1 day to a month.
It is also possible to outsource to an event store.
●How much does it costs?
・The transaction terms are the same as the shipping terms.
●We will lend you these free of charge for the fair.
Group and Producer Introduction panels (A4, A3 etc).
Fair Trade Introduction mini-pamphlets (A5 two-fold)
Producers Introduction mini-leaflet (A6 one-sided)
AWEP Introduction leaflet (A4 tri-fold)
Folk Costumes and Cloths / Indonesian tools for Batik production.
Raw and natural materials from Indonesia and Nepal.
(Silk, wool, plant dyeing materials…)etc.
Would you like to hold a lecture, talk session or workshop?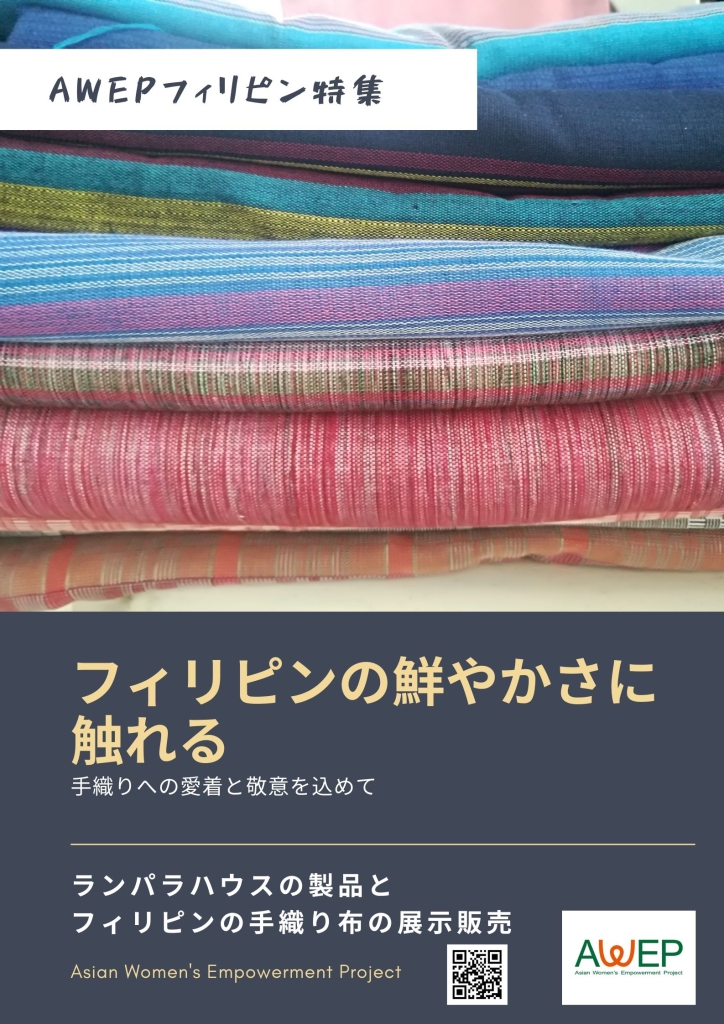 AWEP staff will inform you about the current situation of the producer. Would you like hold the fair together?
for instance…
・About the entire activities of AWEP.
・About the producers in Indonesia, Philippines, Nepal and Thailand.
You can also talk about the following themes.
About Fair trade
About the Human Rights of Asian Women.
Japanese Society seen through consultations from foreign women living in Japan
Craft workshops using Fair Trade products etc.
*In addition to this, you can set the theme according to your preference. Please feel free to contact us.


---