Welcome to Multilanguage Center FACIL!! We are a multicultural business based in the Kobe-Osaka region of Japan. We provide a translation service in over 30 languages such as English, Chinese, Korean and Vietnamese. Leave it to FACIL for all your multilanguage webpage/DTP and audio-visual media production needs.
FACIL's Translation

In 1995, the great Hanshin-Awaji earthquake struck Japan causing much destruction. It was during this disaster that volunteers began providing emergency information in multiple languages for the many multi-ethnic resident victims living in Nagata ward of Kobe who couldn't understand Japanese. It is from these emergency relief activities that FACIL's roots can be found. Since then, FACIL has continued to be based in its birthplace of Kobe where it operates as a multilanguage translation community business* by collaborating with various local governments, educational bodies, corporations and non-profit and non-governmental organizations to provide information in multiple languages.
* Community business is where citizens of a community act as an agent, using community resources to create a business that tackles community-related issues with the aim of returning the benefits back to the community.
Look at our reasonable prices!!
Coresponding Languages
Starting with English, Korean, Chinese (Mandarin and Cantonese), we have grown to cover 60 languages.

English Spanish Portuguese Russian German French Italian Indonesian Tagalog Vietnamese Thai Malaysian Nepali Khmer Myanmar Turkish Persian Urdu Korean Chinese (Mandarin, Cantonese)  etc…
Our translation & media production packages come highly recommended.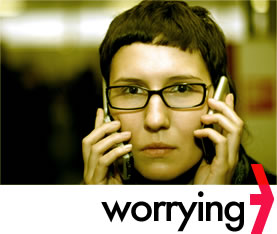 "My company wants to create a multilingual media project. So I arranged for a translation and a production company to each prepare different aspects of our project separately and it's due to be completed soon… however… Suddenly there is an urgent amendment that needs to be made to the project!! Now I have to contact BOTH the translation company and the production company…"
The amount of time and effort required to organize multilingual media projects increases with the number of companies you outsource your project to.
When you rely upon separate companies to each manage the translation and media aspects of your multilingual media project, you actually increase the amount of time, effort and money spent to manage communication between the two companies. For example, you have to contact each company, explain to them separately what you want, and then bargain with these companies over prices and deadlines for the project…. And then suddenly, just when you think that you have organized everything, you get a call from your department demanding changes be made to the draft project immediately. The deadline is almost up and you are starting to feel the pinch…
This is why you chose FACIL to organize your translations, webpage design and audio-visual narration.
At FACIL, we produce multilingual webpages, posters, pamphlets, WEB/DTP and foreign language narration. Our trained staff will be the only ones you ever need to call when organizing your multilingual media design. By choosing FACIL, you will save yourself time and effort when you want to create quality translations and media productions.